The start of your online presence with a professional WordPress website
Get Seen, Get More Customers
Having a website is one of the best ways to stand out from the competition and show your customers what you can do differently, and better than the rest. The customer journey is vital, your website should make life easier for your customers, enabling them to purchase your products and services. At Scorpio Digital, we ensure your business goals and vision are achievable through a brand new, professional website.
52% of worldwide traffic on the internet is from mobile devices
Depending on your audience, it is more than likely that your audience is going to mainly be from mobile devices. Therefore, at Scorpio Digital, we know the importance of mobile optimisation for your site. Not only do we design and build beautiful desktop websites, we also ensure it is fully responsive and effective on mobile devices.
The Importance of an Effective Website Design
A successful website will answer all your visitors' questions and allow them to find the answers they were looking for. Your website needs to be easy to navigate making the decision to purchase your products or services an easy and simple choice. Equally, it is important to have a simple and professional design to reflect your business in the best light. A clean, simplistic design helps your message stand out.
Key Factors to Consider For Your Website: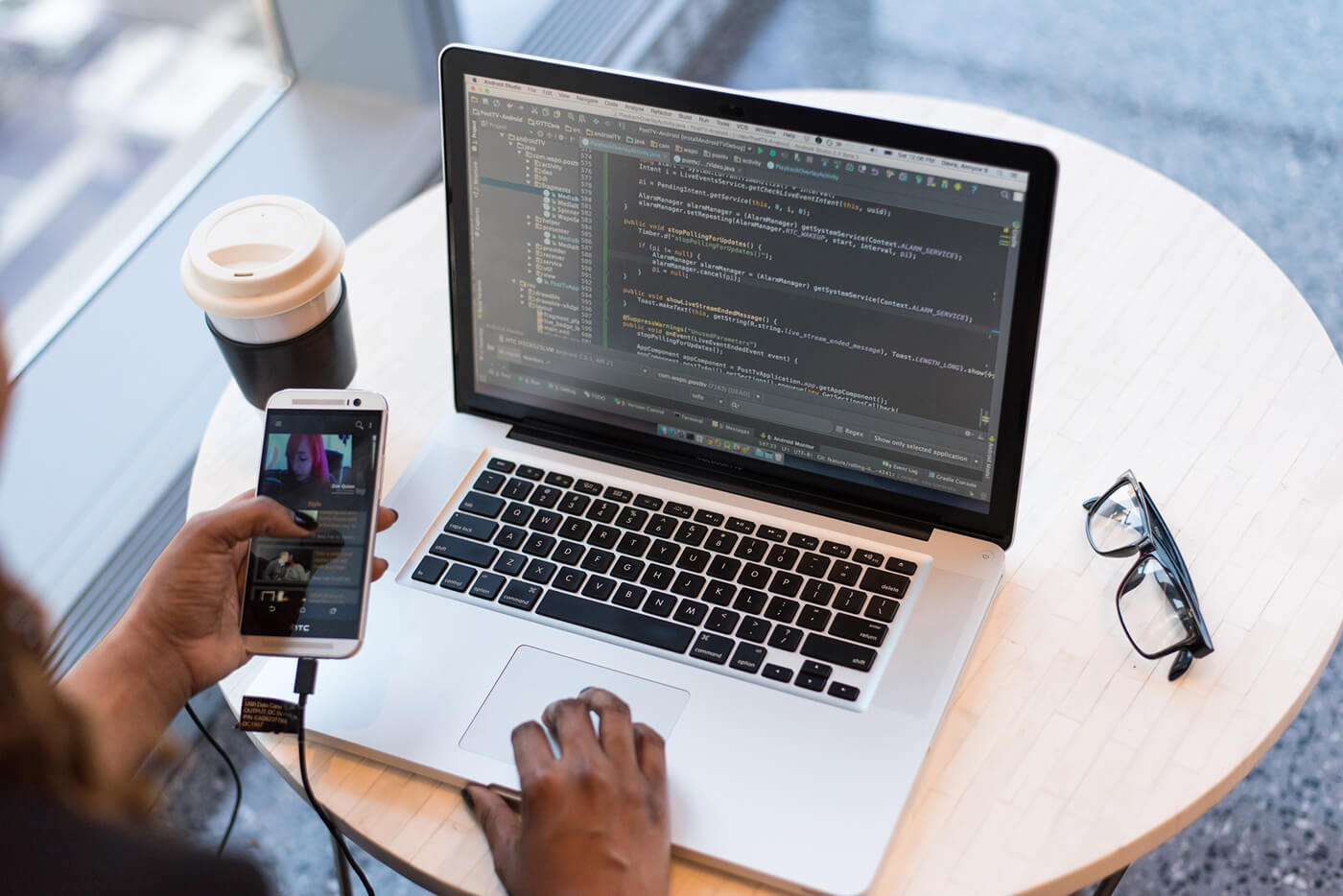 Pricing
Please note these are average prices. Quotes may be slightly more or less depending on your business needs. Please get in touch so we can provide you with a more realistic quote.
Quick Mini Site
£400
Domain for 1 year
Hosting for 1 year
SSL for 1 year
Up to 5 pages
Unlimited design revisions
Basic Startup Site
£550
Domain for 1 year
Hosting for 1 year
SSL for 1 year
Website monitoring for 3 months
5-10 Pages
1 Email account
Unlimited design revisions
Standard Website
£700
Domain for 1 year
Hosting for 1 year
SSL for 1 year
Website monitoring for 6 months
10-15 Pages
1-5 Email accounts
On-page SEO
google My Business Setup
Unlimited design revisions
Professional Website
£1000+
Domain for 1 year
Hosting for 1 year
SSL for 1 year
Website monitoring for 1 year
15+ Pages
5+ Email accounts
Email signatures
On-page SEO
Google My Business setup
Google Analytics setup
Unlimited design revisions
Quick Mini Site
Domain for 1 year

Hosting for 1 year

SSL for 1 year

Up to 5 pages

Unlimited design revisions
Basic Startup Site
Domain for 1 year

Hosting for 1 year

SSL for 1 year

Website monitoring for 3 months

5-10 Pages

1 Email account

Unlimited design revisions
Standard Website
Domain for 1 year

Hosting for 1 year

SSL for 1 year

Website monitoring for 6 months

10-15 Pages

1-5 Email accounts

On-page SEO

Google my Business Setup

Unlimited design revisions
Professional Site
Domain for 1 year

Hosting for 1 year

SSL for 1 year

Website monitoring for 1 year

15+ Pages

5+ Email accounts

Email signatures

On-page SEO

Google My Business setup

Google Analytics setup

Unlimited design revisions
"We used Dani and Scorpio Digital as we felt our member's social club, The Tarring Club needed some serious upgrades to the website, we were old fashioned and mainly Facebook to interact with people. The level of service from Dani was excellent, everything was explained, training was provided, and what we required has been implemented into a fresh new website allowing members to download membership forms, upcoming events uploaded easily from our Facebook page and possibly having the best looking website for a members social club in our area. And if we need anything changing, it only takes a quick phone call or message."
Steve Blackmore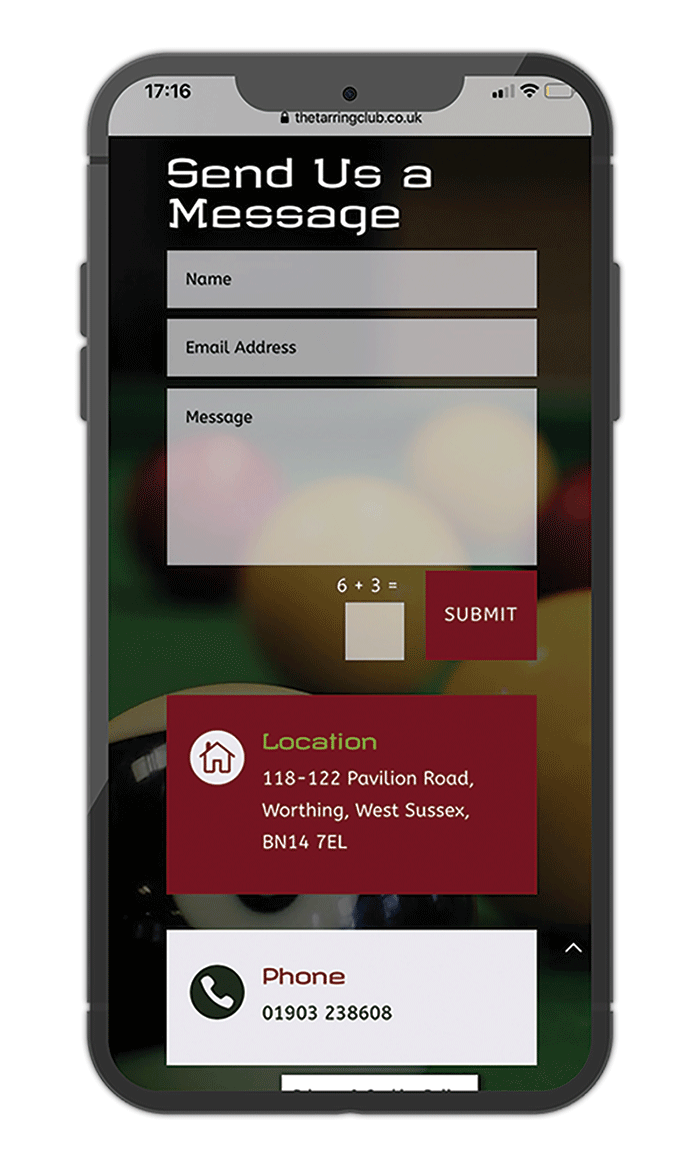 "We used Dani and Scorpio Digital as we felt our member's social club, The Tarring Club needed some serious upgrades to the website, we were old fashioned and mainly Facebook to interact with people. The level of service from Dani was excellent, everything was explained, training was provided, and what we required has been implemented into a fresh new website allowing members to download membership forms, upcoming events uploaded easily from our Facebook page and possibly having the best looking website for a members social club in our area. And if we need anything changing, it only takes a quick phone call or message."
Steve Blackmore
Begin The Journey To Your New Website Today
Find out The Latest Updates and Tips for Your Digital Marketing
Find out The Latest Updates and Tips for Your Digital Marketing
Begin The Journey To Your New Website Today